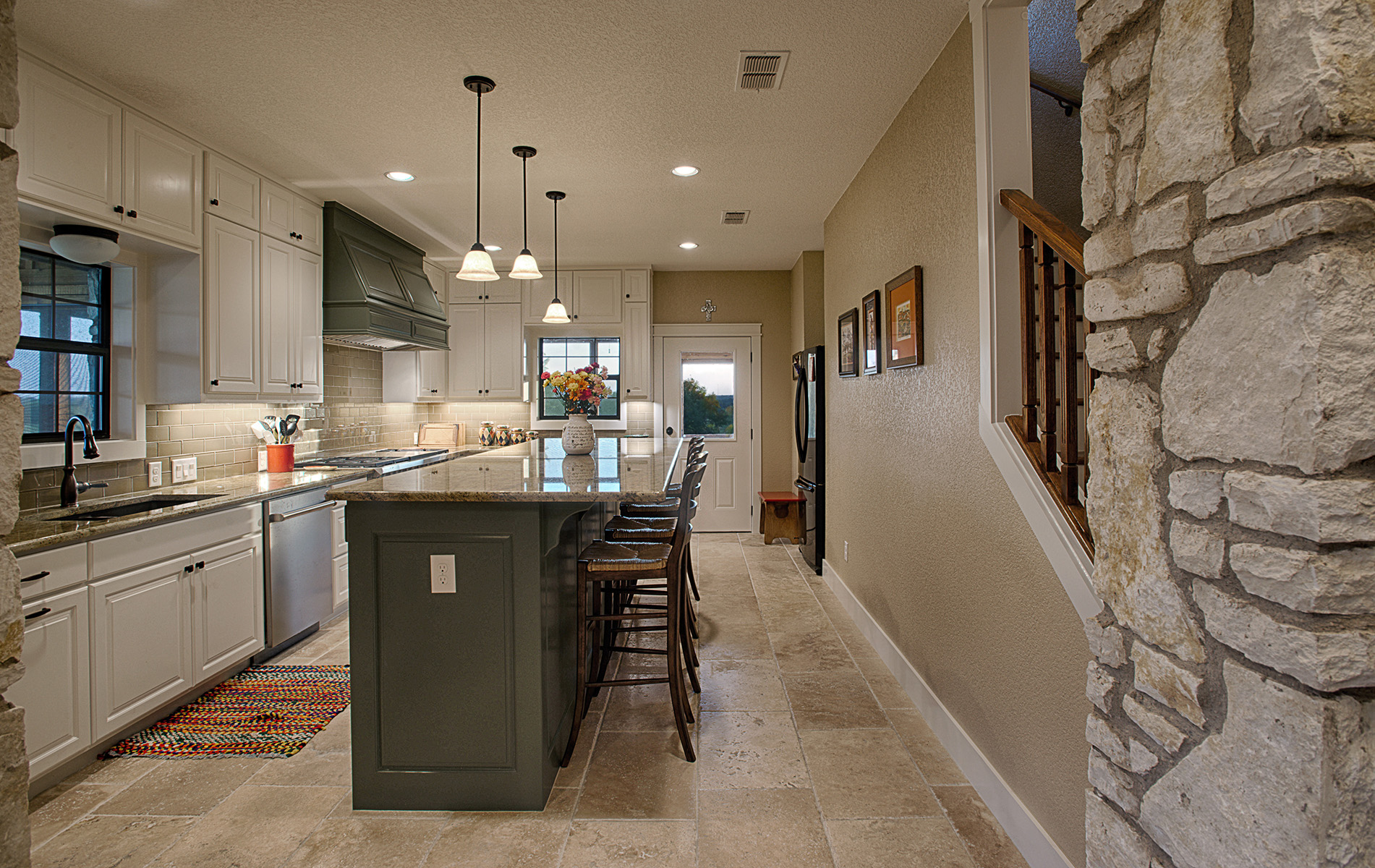 PERSON RESIDENCE

Located in Georgetown, the Person Residence has been in the family for decades, and began as a single-story home built by the family. Over time, some expansion and changes were in order. We designed a humble addition that includes the interior renovation of the main living, cooking, and dining areas, the master bathroom, hall bathroom and original office.
The interior in particular was guided by a client-involved design process, as one of the residents works in construction. Through this process, we provided a definitive construction set that also allowed for flexibility in final materials and details based on the clients desires during construction.
On the exterior of the home, we designed a new porch that includes a screened outdoor living area with fireplace providing panoramic views of the property. The porch reuses corrugated metal found on the property from previous utilitarian structures. The second floor addition is comprised of the relocated office, and doubles as a guest area with views out beyond the tree. Relocating the office provides a larger master bathroom area downstairs, and a simplified hall. Rough cedar, stone, and a new standing seam metal roof integrate the new construction with the existing home and its materials.
Location: Gerogetown, Texas | Phase: Completion 2015 | Project Manager: Ian M. Ellis | Design Team: Matt Fajkus, AIA, David Birt, Ian M. Ellis | General Contractor: Client-Built | Structural Engineer: Smith Structural Engineers | Photography: Bryant Hill