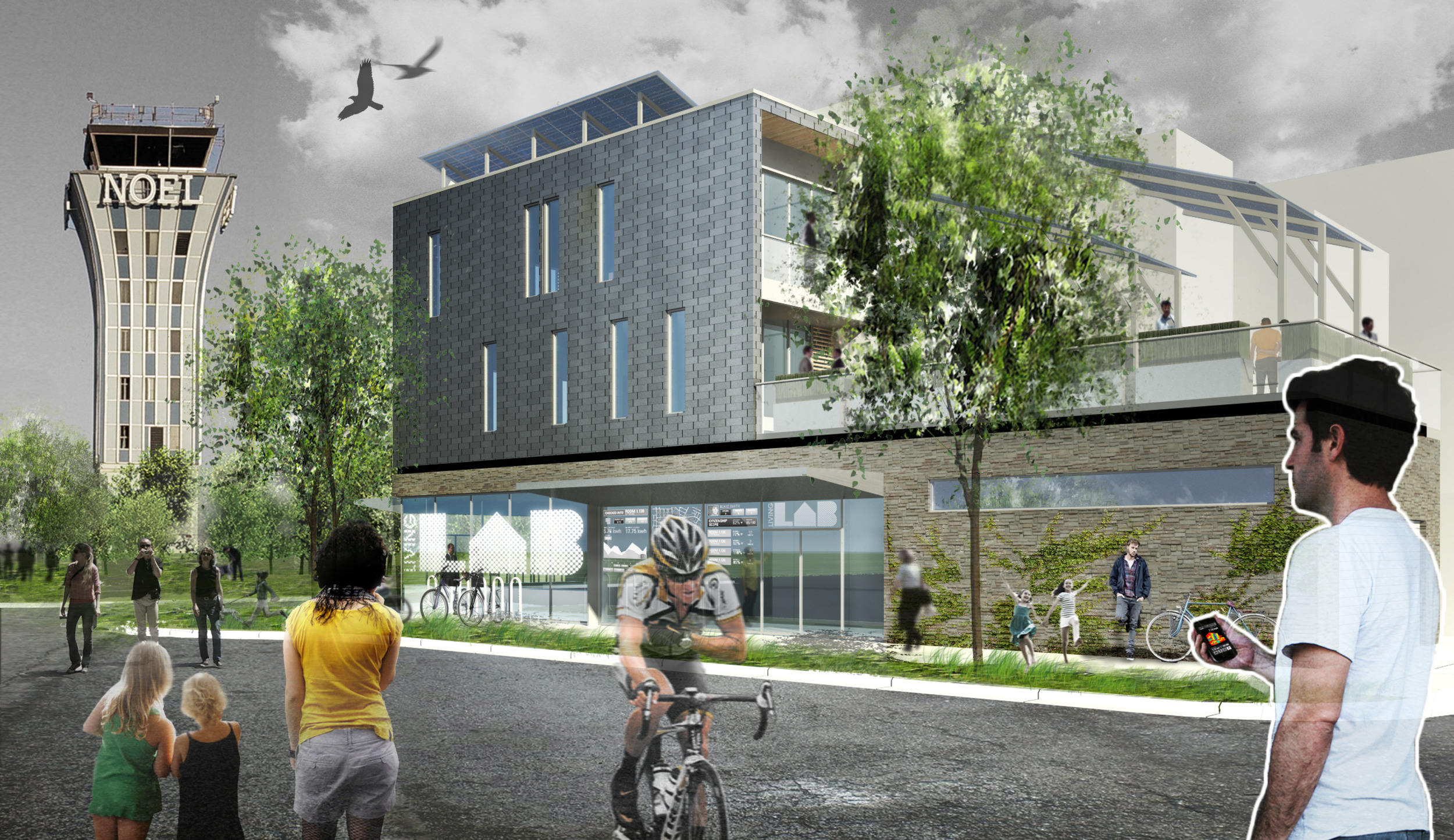 PIKE POWERS LIVING LABORATORY

The Pike Powers Living Laboratory exists as part of the Pecan Street Clean Energy Internet Demonstration endeavor, located at the Mueller Development in Austin, Texas. Sited within a row of shop houses, the project provides the opportunity to function both as a model sustainable smart home as well as an active lab for sustainable technology experimentation. Both elements act as a showplace for technologies and serve as an educational center where researchers, utility providers and the public can see the systems at work and test new approaches in a real world, carefully controlled setting. The facility acts as the Austin home for the National Renewable Energy Laboratory as well as a base for researchers from the University of Texas.
The Living Lab aims to achieve a high degree of holistic sustainability on multiple levels, including low-tech and high-tech strategies. The services and systems used to carry out these strategies are consolidated in the floor plan to maximize flexibility to be expandable, convertible, and versatile to allow for modification over time as the end user needs change. The flexible, open plan also promotes the principles of universal design with the goal to create an environment that is accessible and educational for all.
Location: Austin, Texas | Phase: Completion 2013 | Multi-Firm Design Team: Matt Fajkus, Uli Dangel, Tamie Glass, Hsu Office of Architecture | Photography: Charles Davis Smith, FAIA, MF Architecture